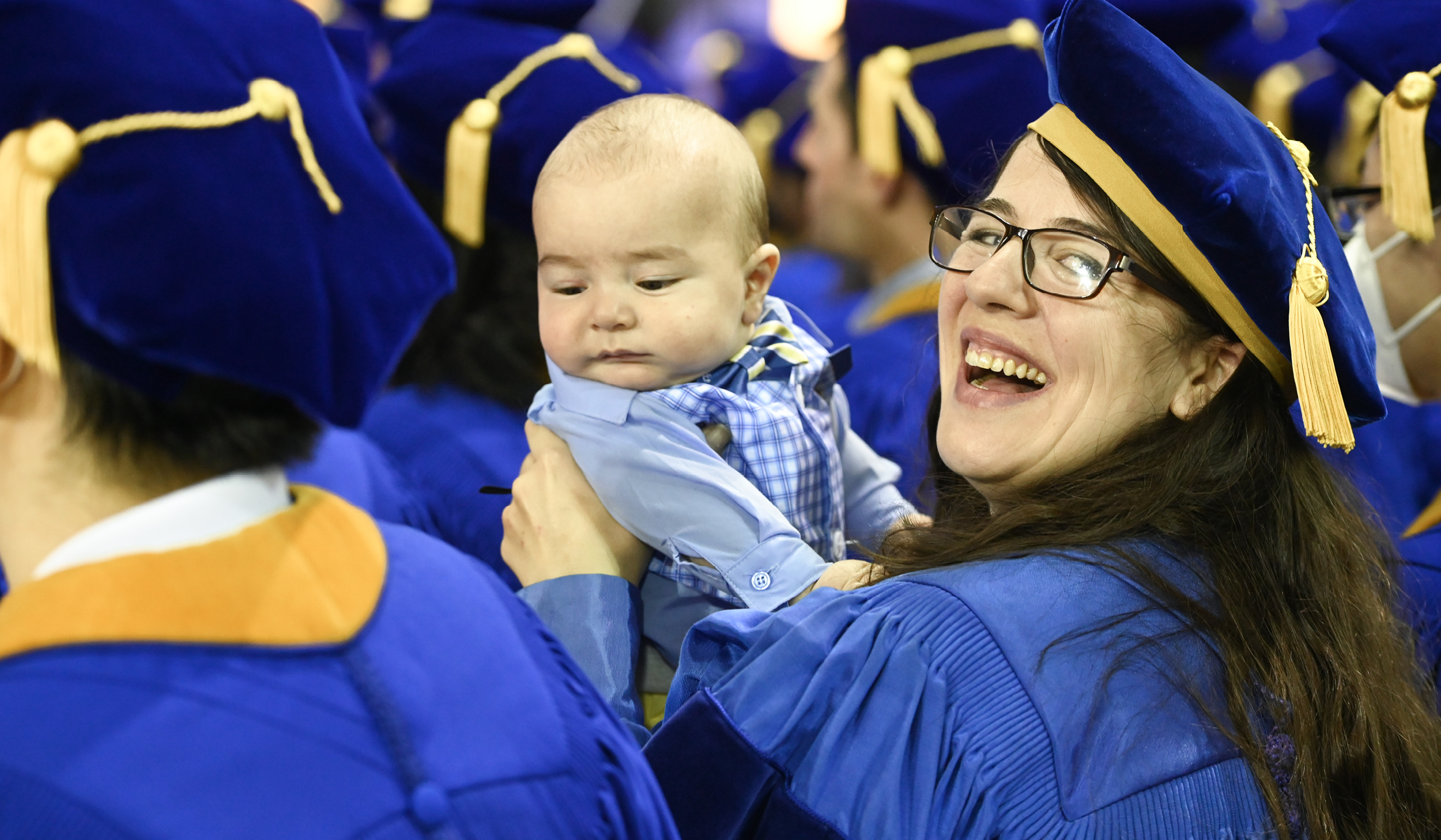 Resources for Parents
---
Laney Graduate School provides robust benefits to students, including resources for caregivers:
Parental Arrangement (scroll down for details)
Emory Childcare Network (scroll down for details)
Childcare Consultations (scroll down for details)
Back-Up Care Advantage Program (scroll down for details)
Parental Arrangement
The Laney Graduate School has a parental arrangement policy for students with substantial parenting responsibility as a result of childbirth, care of newborn, or a newly adopted child. This policy guarantees PhD students a minimum level of accommodation during the transition to parenthood.
The caregiver designated as having substantial parental responsibility may be relieved of full-time graduate duties and responsibilities for up to 8 weeks after the birth or adoption of a child.
Any matriculated doctoral student in good academic standing is eligible.
Eligible students who are receiving stipend support would continue to receive this support throughout the arrangement period.
PhD students benefitting from arrangement will remain as full-time students.
Arrangement is not a leave of absence.
Visit our Parental Arrangement page for more information and to access the arrangement request form.
Emory Childcare Network
LGS Students can access the Emory Childcare network, which provides Emory parents discounts and priority admissions at over 175 licensed child care centers throughout Metro Atlanta.
Visit the Emory Child Care Network page for a list of particpating childcare centers.
Childcare Consultations
LGS students are eligible for a free consultation with an Emory Work Life specialist that can help new and expectant parents navigate:
Locating child care
Addressing family caregiving issues for adults in your life
Available financial resources
Individual and departmental/ program flexibility consultations
To schedule a consultation, contact the Benefits and Work Life Department at 404-727-7613 or send an email to worklife@emory.edu.
Back-Up Care Advantage Program
In partnership with Bright Horizons and the Emory WorkLife Resource Center, the Laney Graduate School is pleased to offer the Back-Up Care Advantage Program to all Laney Graduate School degree-seeking students.
Back-Up Care provides affordable, fast, and secure care to help students when breakdowns in routine care arrangements occur that would otherwise cause them to be unable to meet their educational responsibilities. Care is available for any aged loved one — infants through elders. Care options include center-based child care, in-home well and mildly ill child care and in-home adult/elder care. The program gives you access to a nationwide network of high-quality, licensed child care centers and in-home care agencies.
Emory is subsidizing the cost of this benefit to make back-up care more affordable. The co-pay (cost to you) is $15 per child per day with a maximum of $25/family/day for center-based child care and $6/hour for in-home care (child or adult).The benefit provides up to 10 days of Back-Up Care per calendar year and is limited to no more than 3 consecutive uses.Graduate students also have free access to Sittercity, an online service that can help you manage anticipated care and work-life needs. You will be able to locate and hire nannies and babysitters for evening and weekend care, house cleaners, pet care, test prep and tutoring and much more.
You can learn more about the  Back-Up Care Advantage Program at the links posted at right. If you have more questions, contact Aaronnette McFarlin in the Emory WorkLife Resource Center.